If you're hoping to step up your game from the annual tie to something he'll absolutely adore this Father's Day, you only have a few days left. Luckily we have some great ideas for the avid angler or outdoor enthusiast in your life.
Each and every one of these gift ideas are cool, unique, and will enhance his memory making experiences.
In no particular order, here are our top Father's Day gift picks for 2019:
Personalized Cooler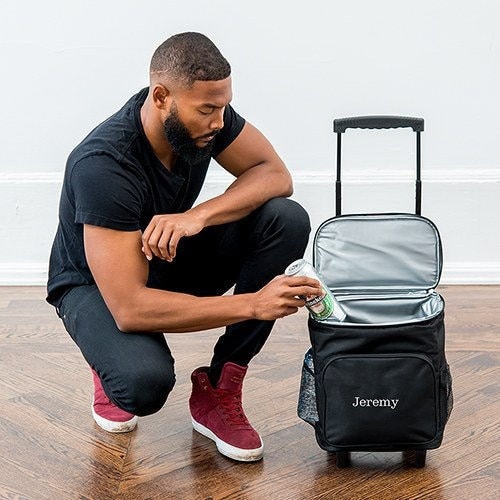 The best coolers are lightweight, easy to clean, easy to cary, and keep their cool. Not only does this cooler feature an extending handle - where most coolers involve 2 hands and a sore back - it's also customizable. Feel free to get your dad's name stitched on the gift, but we suggest "The Rodfather".
Alpine Utility Pants
Wallet, utility knife, change, phone, keys, headphones, multi-tool. Those are just a few of the everyday items that dad carries around. Since most men don't carry purses, they need somewhere to put them. These particular utility pants do just that AND look good while doing it. Durability meets comfort with this find Father's Day gift.
Cookware
Dad can get a fire going at the drop of a hat, but he's going to need something lightweight and easy to clean in order to cook his catch. This cookware set is non-stick and features removable handles to make it easy to carry around out on the water or in the woods.
Fancy Footwear
If your dad is like most, he's rocking $40 Walmart specials year-round. Get him something he wouldn't get himself - and desperately needs - with a pair of shoes suitable for hiking, boating, and hunting.
Noise Cancelling Ear Plugs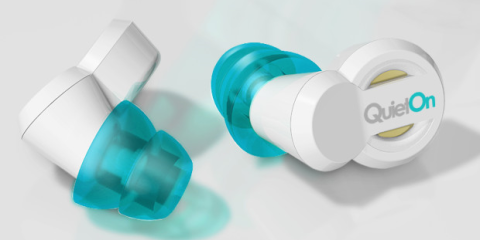 There's nothing glamorous about earplugs, unless they're electronic, inverse wave earplugs! Rather than stuffing his ears with uncomfortable foam, save dad's earbuds with technology that scientifically cancels the noise of his shotgun and outboard motor.
Portable BBQ
When it's "dad's turn to cook" you know there's going to be some propane involved. Give him the gift of cooking on the go for all of those fishing trips and tailgate parties.
Fish Flops
If your dad doesn't already have a pair of these hilarious non-slip flip flops, he's not living life to the fullest. Don't walk, run to the store and pick these up today.
LifeStraw
Perhaps the most practical father's day gift on this list, the LifeStraw converts up to 1000 liters of river or lake water into safe and clean drinking water. No batteries, no chemicals, and no moving parts make this a convient gift that every outdoor enthusiast should own.
Sand-Free Beach Mat
Dad loves his boat, and dad loves the water. But, he loves his family more. Time at the beach always results in memory making moments, but pesky sand always seems to get in the way. You won't have to worry about that anymore with comfortable fabric with fibres oriented in a way that lets grains of sand pass straight through it. The perfect gift for any family man.
5-in-1 Photo Lens Kit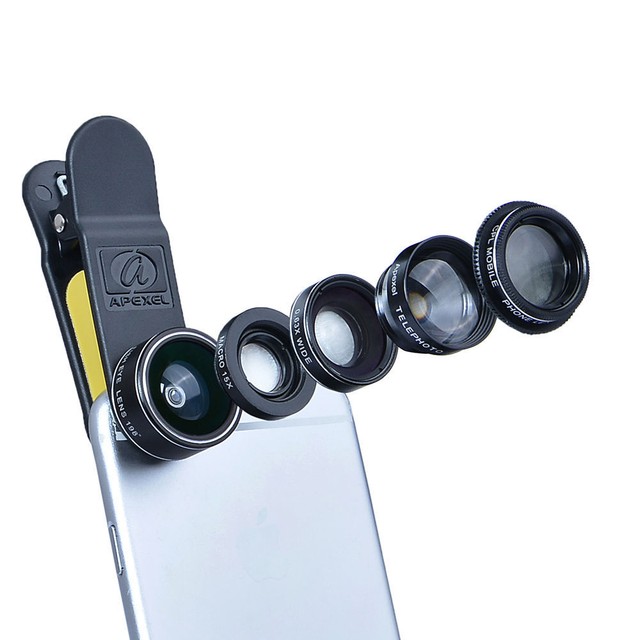 With the quality of cameras that come with our smartphones these days, it's getting really tough to justify investing in a SLR. But, with so many memory making moments involved in the fishing and boating lifestyle you're bound to come across a few cases where a zoom lens would have come in handy. Never let dad's pics fall short again with this way-too-easy-to-use tech toy.
Solar Charger
Electricity isn't easy to come by when you're out on the water. Dad won't have to worry about his phone dying anymore with this compact father's day gift that comes complete with fast-charge for 2 devices, a built-in flashlight, and conveniently waterproof.
If you've come this far and still haven't found the inspiration you need to make this Father's Day a hit, make sure to check out this other gift-giving guide.
As always, you're encouraged to share the box-opening on social.
Yours In Boating,